Hello Martha!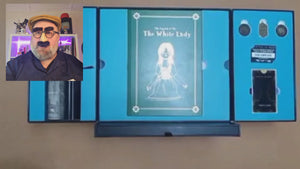 We can finally announce the production of the Martha Is Dead Collector's Edition is complete and will soon be shipping soon.

We know this has been a much longer process than we had planned, and we truly love you for supporting and bearing with us. We are confident that the quality and craftsmanship that has gone into this edition will have been worth the wait, and are pleased to share that the CE should reach our warehouse soon where we will then make final preparations.

We are looking to be able to ship ahead of the holidays and will be in touch with pre-order customers in the next few weeks with a further update and more visibility of our dispatch time.

Our Head of Customers services, Bob Packer has created a special unboxing video to give you a peak, you can watch it below:


When we have the final product in our hands we will also put the remaining few units up for sale on the Wired Store, so keep an eye on the page.